If you ask friends and colleagues who appreciate the finer things in life 'what defines a luxury hotel?', you'll likely get a range of responses from mod cons – with everything from a decent restaurant to a spa – to seamless, exceptional service and décor. All at a price justifying the offering and experience.
In the classroom, when I polled my students, words such as 'elegance', 'glamorous', 'experience', 'personalized service', 'perfection', and 'amazing' came up. But so too did words like 'classic', 'tradition', 'super-modern' and 'design'.
On a recent fact-finding trip to Paris I set out to discover what the concept means to leading hoteliers living and working in the 'home' of luxury.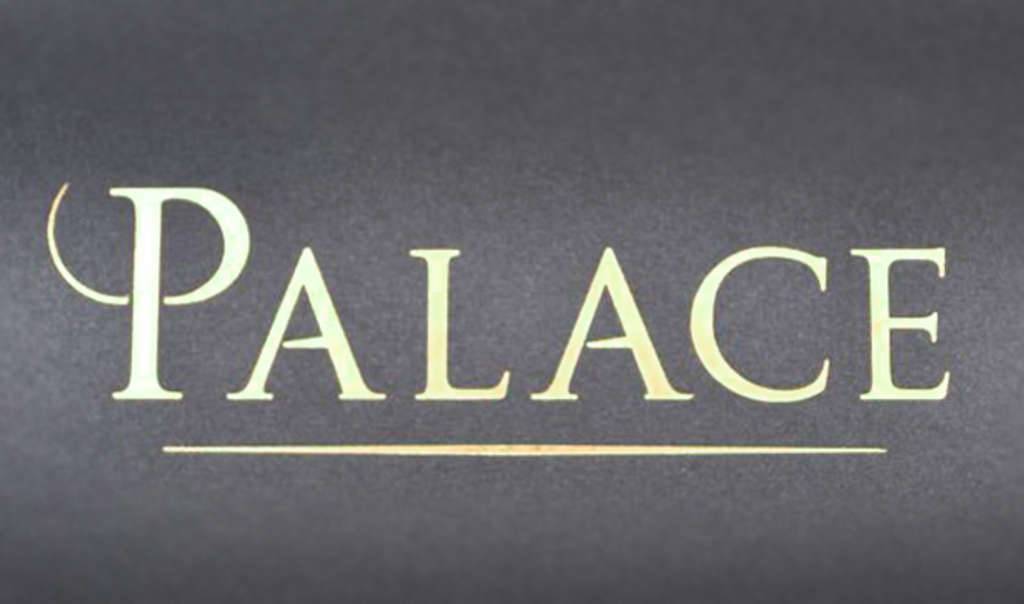 What defines luxury? A palace or a 5-star hotel?
Hotels around the world are often referred to as palaces or "grand dames" – vestiges of a bygone era when grand hotels were associated with luxury and glamour. But the concept in its true sense is quintessentially French and in 2010 the French Tourism Office bestowed the title on establishments that met certain specific criteria.
So what makes a palace different from a 5-star hotel today – or, for that matter, a 6- or 7-star establishment, although there is no official category as such?
Horwath HTL in their future of luxury travel report (2011) define it rationally based on high price but also refer to a redefinition of "ultra-luxury" as "back to basics" with a focus on authenticity, establishing real one-on-one relationships, the importance of service and personalization, as well as the value and uniqueness offered through artistic design and craftsmanship, use of celebrated artists; and quality in all things.
The Forbes Travel Guide, which independently rates hotels, defines "elements of luxury" as one of their main evaluation criteria. According to Chris Fradin, Vice President Europe for the Forbes Travel Guide, these are "standards that reflect detailed attention to the level of sumptuous comfort, choices and convenience provided."
Luxury, it seems, can be a small thing such as creating a meaningful experience or showing you care. But large or small, it should create an emotional connection with people, the product and the brand.
"In luxury, things can be more powerful than words. Service. A view. Something you don't expect. Something more than you'd expected. It's the 'wow!' factor that goes beyond expectations and can be translated into a number of things, in many different ways," says Sébastien Chebaiki, who handles guest relations at Hôtel Plaza Athénée in Paris. "It can be as simple as cleaning the guest's glasses during turndown or replacing the empty chewing gum box in a guest's car. Creating a wow factor really depends on the situation", he adds. "It will be specific to each individual guest based on their expectations, habits, culture, background…"
The word 'luxury' is often overused today. The definition is constantly evolving, no more so than in the hospitality industry. "Everything is luxury," says Aaron Kaupp, General Manager of Le Royal Monceau, Raffles Paris. "I don't even think that we should call ourselves luxury hotels anymore. Because if you look at it from a hotel perspective, even a small 3-star hotel can be 'luxury'. Everything revolves around luxury. So I think it's about personalization. That's where I think you have a winning factor. Because today, money and the world have changed."
"Twenty years ago, we didn't have all the hotels that we have today. Twenty years ago, one wouldn't have thought of investing this kind of money in a hotel. Back in those days you'd have a 100 square meter room and you'd think "wow!" But now you have them in the thousands. Because the world has got richer, money has become more diluted." And with it the clientele landscape for luxury hotels has changed. Palaces are no longer reserved for the super-rich and famous. Expectations have changed too.
"Everything you do must reflect luxury," says Frank Schuetzendorf, a senior lecturer at EHL who was previously the F&B Director at the Hôtel Plaza Athénée in Paris. "You're not compromising or cost cutting. A level of investment is required to deliver the quality and service, the experiences expected with luxury. It's about doing things right, the attention to detail, following through on everything."
---
A snapshot of the competitive landscape for luxury hotels
6 & 7 star hotels or rooms (mainly the Middle East)
Luxury boutique hotels: 4 or 5 star hotels, independent or family run (e.g. La Réserve, JK Place), at times uncategorized
Luxury brands extending into hotels e.g., Armani, Gucci, Bulgari; LVMH with the creation of LVMH Hotel Management
Traditional luxury hotel groups e.g., Four Seasons Hotels and Resorts, Rosewood Hotels and Resorts, Ritz-Carlton Hotels, St. Regis, Park Hyatt
Individual iconic ultra-luxury hotels brought together as collections e.g., Oetker Collection, Dorchester Collection etc.
Strategic hotel group luxury niche "collections" e.g., Starwood's Luxury Collection & Tribute Portfolio (4-star), Hyatt's Unbound Collection, Marriott's Edition or Autograph Collection (4 & 5-star hotels);
Others: Onefinestay (now part of Accor Hotels), LeCollectionist (a high-end alternative to Airbnb), and to some extent Airbnb with their extension into luxurious homes and acquisition of Luxury Retreats earlier this year, as well as being part of a chain reaction for accommodation
---
The need to redefine 'luxury' in hospitality
As in many other sectors, the hotel business has jumped on the luxury bandwagon. New competitors, ownership structures and business models are emerging: boutiques and collections; independent and family-owned, or corporately-owned and managed with different ownership and management strategies. They adopt a mix of branding strategies that include "soft" and "hard" approaches, as in visible or invisible parent or group branding, such as the Luxury Collection – Starwood Hotels & Resorts (now under Marriott International) versus the Autograph Collection (no mention of Marriott hotels and most people seem oblivious of the brand's ownership). There's no plaque on the door and no group logo. It builds on the individual brand's unique identity as opposed to that of the group, yet benefits from the scale of a larger group while retaining, to a certain degree, their "independence".
Even luxury brands with no credentials in hospitality – Bulgari, Gucci, Armani – have extended their brands into luxury hotels, bars and restaurants to enhance and further build relationships with their clientele and offer experiences and services that typify the brand. Bulgari, for example, moved into hotels and resorts as part of a joint venture with the Luxury Group – a division of Marriott International.
In 2010, LVMH established a luxury hotel management division to manage its luxury properties and hotel activities recognizing the opportunity the high-end luxury hotel industry represented. Maisons Cheval Blanc was a result of this – a concept pioneered with the Cheval Blanc resort in Courcheval and extended to the Maldives, Saint-Barthélemy and soon Paris, with talk of properties opening under the Cheval Blanc name in Oman and Egypt. They all recognize the potential importance of hospitality within the context of luxury, an opportunity to provide unique personalized brand experiences and exceptional service.
"It's about going above and beyond what you'd get with a standard 5-star (hotel)," says EHL's Schuetzendorf. "It's beyond stars. Things may go wrong but it's beyond those things too."
Many of the luxury hotels and grand palaces in France, not least Paris, rested on their laurels at the end of the last century. Lacking investment, many lost their luster. But, as societies have become wealthier and the "luxury" client evolved and fragmented – culturally, geographically and demographically – it has reawakened the luxury hotel industry. The result: extensive investment and renovation of luxury hotels. For instance, in Paris, the Ritz was closed for renovation work for four years to stay "in the game". Hôtel de Crillon, recently acquired by Rosewood, is still closed.
Can boutique hotels be classed as "luxury"?
Boutique hotels can offer a different kind of experience that is just as much luxury: more customized, creating a unique and very personal one-to-one experience. With fewer rooms than a luxury hotel (often around 40 keys versus 100 or more), the boutique can provide a different level of service that makes up for not having all the facilities of a large hotel with a spa, choice of restaurants, or 24-hour room service. Fradin of the Forbes Travel Guide says what counts is "the quality of the service and more intangible measures that allow small luxury boutique hotels to be compared with large hotels that have all the facilities."
It's about creating a priceless experience that is increasingly seen as "luxury" particularly among baby boomers and the new generation of "luxury" clients: the millennials/Gen Y. It involves the extensive use of storytelling that is intimate and personal, with the serving of traditional food and use of recipes of the owner's grandmother, stories that bring the hotel's heritage to life, as well as involving the guest in the local traditions and culture.
"It's totally a personalized experience," says Omer Acar, Managing Director Europe with Katara Hospitality. "The chef comes at breakfast time and asks what you would like for dinner. He goes out to the market and sends you photos of the fresh fish or (invites) you to join him at the market. They overcome the lack of different facilities, by offering customized, personalized experiences. It's a more home-from-home experience. There's no check signing. No menus. (It's) much more customized and personal. Honesty Bars in the lobby is part of this experience: you serve yourself (just like at home) and write down your consumption. They can offer a luxury experience in different ways, which you can do with small hotels."
Creating a "Wow!": The definition of a Palace
Katje Henke, General Manager of The Peninsula in Paris, believes that when you get into a certain price category, guests expect more than design and location, and rightfully so. "If it was that easy, why wouldn't everyone be able to do it?"
So what is it, beyond design and location that allows a hotel to charge premium prices?
François Delahaye, Chief Operating Officer of the Dorchester Collection and General Manager of Plaza Athénée, Paris, was appointed by the French Tourism office to head up the delegation for conferring the official "Palace" status in France. He says that for him, a Palace is linked to heritage. "A Palace often has high ceilings, a distinctive location and a large number of rooms – it needs to be at least, around, or above 100, to sustain the level of service required, with the adequate number of employees."
"At Plaza Athénée, we have 100 chefs, even if they may not all be needed. But – at 2:00 am, for instance – it's important to be served a Dover sole or a fillet of beef, prepared by a chef and not done by the concierge who would have put on an apron to cook. That would be bricolage (do-it-yourself)."
Katje Henke believes that palaces and luxury hotels are special, beautiful, and a little over the top here and there, as they are the products of exquisite craftsmanship and materials. "Luxury is when I get exactly what I want, when I want it, and how I want it, before I've actually asked for it," she adds.
According to Hotel News Now, when Hotel Barrière Le Fouquet's was awarded "Palace" status in 2006, the hotel's general manager Eric Boonstoppel said he identified seven criteria critical to such a hotel's DNA: history and tradition, location, exceptional service, flawless product, first-class facilities, an haut de gamme (upmarket) restaurant, and price consistency.
Many of the traditional palaces were left off the original list released in 2010. Some were then re-evaluated as it was believed "a nonsense" that the George V, for example (acquired by Four Seasons Hotels and Resorts), was not included. Most have since undergone extensive and costly renovations in order to be able to claim the official distinction, particularly in light of new luxury hotels from Asia entering the markets, namely Shangri-La, The Peninsula and the Mandarin Oriental, and the increasing competition generally on the Parisian luxury hospitality landscape.
The new entrants, the Asian luxury hotels, have also achieved the "Palace" title without having the French heritage and culture of the traditional palaces. They are not always in located in old historic buildings steeped in heritage either. However they can count on Asian aesthetics and renowned service to attract European, American and Middle Eastern travelers and, for now, they have the official "Palace" title, which bestows recognition and is highly prized, as it can be leveraged in terms of sales and marketing.
---
Revival of Luxury Palace Hotels in Paris
How did they do this?
Understanding and re-interpreting "luxury" today and in the context of their clientele
Redefining "who" they were by reviving the brand's spirit, vision and values
Reinforcing the "why" of their existence: embracing their heritage and the arts
Redefining innovation in the context of the brand with the aim of being innovative again
Investment in technology and modernization
Introduction of branded spas, beauty or health concepts
Repositioning & Branding:
Redefining who they are typically by leveraging their heritage. Expressing their DNA so it's relevant today to their clientele without neglecting their past and the brand's unique 'signatures', which are constants and key to who they are as a brand. It includes an individual interpretation and expression of innovation and quality, and defining how they will deliver it, which is unique to the brand and is then built into their service philosophy and values.
For example in the Parisian context:
Hôtel Plaza Athénée: adopting the haute couture address, given its location and association with Christian Dior, to differentiate it from other palace hotels claiming to be "Parisian", and embracing a vision of: "Once upon a time, the palace of tomorrow"; the color red (e.g. red geraniums, blinds and sun shades); embracing both its Louis XVI-inspired décor and Art Deco traditions.
Le Meurice: celebrating art and design (use of Philippe Starck, showing respect to Salvador Dalí), reference to the Tuileries opposite with the color green and cut-grass fragrance; and its UK heritage due to its founder, Mr. Charles-Augustin Meurice (a postmaster operating  transportation from London to Paris).
Ritz Paris: celebrating the glitz it's renowned for in terms of gold fixtures and fittings, including the swan taps and room key; the blue and traditional colors (pink, yellow, green and light brown); its relationship with Coco Chanel and other famous guests (such as Charlie Chaplin, Ernest Hemingway, Marcel Proust, and F. Scott Fitzgerald); staying true to its location, spirit and heritage, its Louis XIV architecture and furnishings.
---
Is the "modern" palace an oxymoron?
Two recently-awarded palaces in Paris call themselves "modern" palaces: Mandarin Oriental, new to the Paris scene in 2011, is located on rue Saint-Honoré and is in a totally renovated building. It has a listed Art Deco façade but no claim to heritage nor historic roots. The other, Le Royal Monceau Raffles, which General Manager Aaron Kaupp describes as new and different from the older type of Parisian palace "because it doesn't have all the chandeliers, the Laura Ashley print, the baroque furnishing, and the heavy carpeting." However, it uniquely offers you "a Parisian lifestyle" he adds. The local clientele are important and "when you come (to Paris) as a tourist, you want to (experience places) where the locals go. That's where the Royal Monceau is really special. 95% of our F&B business comes from the locals."
At Mandarin Oriental, Paris, Philippe Leboeuf, the hotel's General Manager, says that "one thing that differentiates us is (that) we are 'modern'" due to the construction and design of the hotel, which brought together some of the foremost French names in modern architecture and design. It was also designed and built to meet specific environmental criteria. And, in Thierry Marx, has an innovative chef producing very modern cuisine. The hotel can therefore offer additional, different services although he recognizes that, as a result, the clientele tends to be younger. He goes on to explain that being a "modern palace" creates "a huge difference in terms of feel and service."
"As you can see, on a Sunday morning you don't feel you have to wear a tie, so the atmosphere is a little more relaxed, and the service is perhaps a little bit more – for lack of a better word – open. It's a little less stiff and I think the new clients – the 40 or 50 year olds, or younger people – like that."
So, whether the "modern" palace is an oxymoron or not depends how you define luxury.
---
Luxury and the ego
"We are in the ego business. Whether the employee joining us is proud to list us on his CV, or the owner and guests are selective about high profile properties to invest in or stay at. Those three pillars – employees, owner and guests – are sensitive to where they work, what they acquire or where they stay. And in today's media-dominated environment, it is important that what can be known about you fits the image you are keen to project. We are in a very showy world."
– François Delahaye, Chief Operating Office, Dorchester Collection and General Manager of Plaza Athénée, Paris
---
Whether new or old, traditional or modern, boutique or 100-plus rooms, independent or corporately owned, in luxury it's about creating a unique magical experience like no other. A "wow!" that feeds the ego for everyone. The vision for Hôtel Plaza Athénée (Paris) says it all. "Once upon a time, the palace of tomorrow: the splendor and the intimacy, the hospitality and the décor, the past and the present."
We will be exploring luxury in hospitality further in a series of articles in the coming months on EHL Hospitality Insights when we investigate the key pillars of the luxury hotel sector as well as innovation in luxury hospitality.
All photographs courtesy of Suzanne Godfrey.
References:
Horwath HTL, Future of Luxury Travel Report, International Luxury Travel Market. June 2011.
Francois Simon (2015). Hôtel Plaza Athénée. The Couture Address in Paris. Assouline Publishing. p88.
Personal conversations and interviews with hoteliers in Paris, January and February 2017.
Personal conversation with Chris Fradin, VP Europe, Forbes Travel Guide, January 2017